UPLOAD
Click on FILE RETURNS buttons on the side menu bar.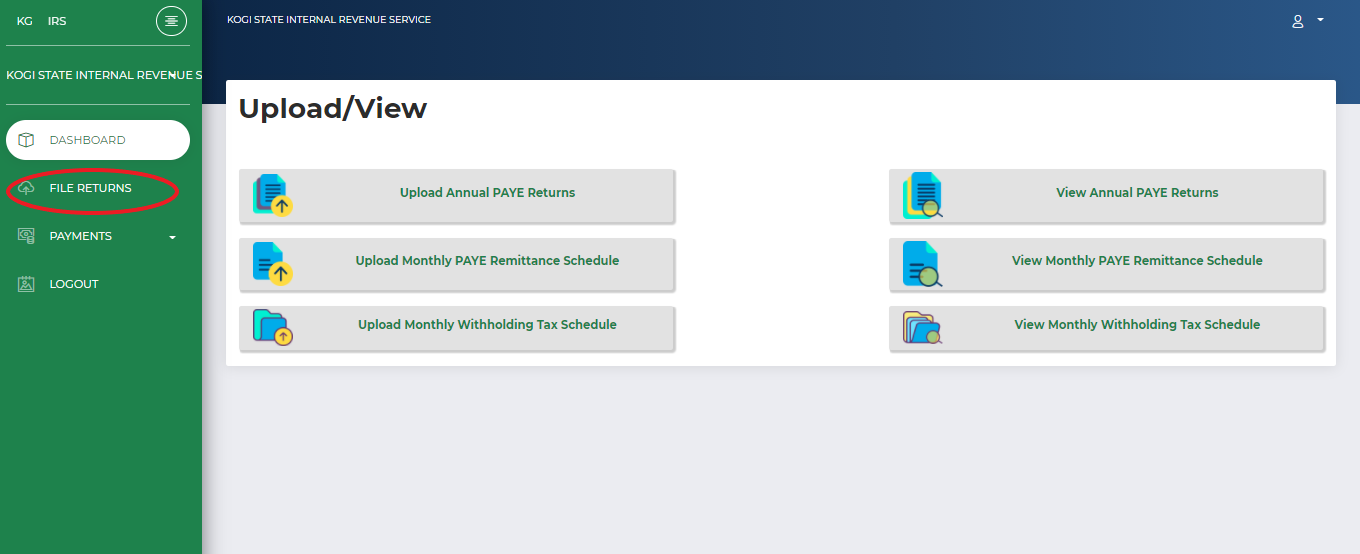 Click on UPLOAD MONTHLY WITHHOLDING TAX SCHEDULE on the upload/view page.
Select period – this provides you with a dropdown with which you select month and year you intend to upload for.
Choose csv file – Click on CHOOSE FILE to upload the file already entered correctly by the taxpayer. Please note that a sample is shown on the page. A download csv file button is provided below the page. This is to ensure taxpayers get the correct format to file in their Withholding Tax Schedule.
After choosing the correct file, click on UPLOAD.

If all data entered are correct you should get a success message, if not, the system will throw up error message(s).
VIEW
To view monthly Withholding Tax Schedule uploaded, simply click on VIEW Withholding Tax Schedule schedule.

Select year, month and click on SEARCH.